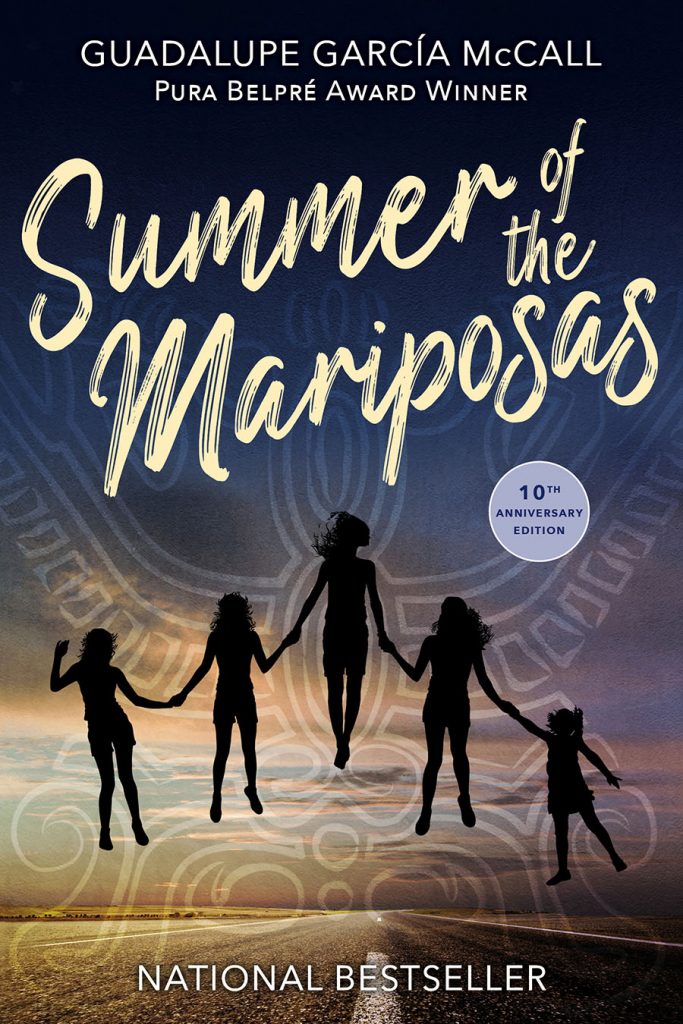 Teacher's Guide and Reading Journal
In this reimagining of the Odyssey, 15 year-old Odilia and her four sisters rival Odysseus in cleverness and courage as they embark on their own hero's journey. After finding a drowned man floating in their secret swimming hole along the Rio Grande, the five sisters set out to El Sacrificio in Coahuila, Mexico. Their trek across the border, to return the body of a man they believe to be a loving husband and father to his family, is disappointing. However, their disenchantment is nothing compared to the heartbreak and troubles they endure as they try to get back.
Outsmarting as many mythical creatures as the Greek hero Jason, and with the supernatural aid of La Llorona, Odilia and her hermanitas make their way through a road of trials in which they encounter and escape from the wily Nagual, a coven of vicious Lechuzas, and the much dreaded, half-blind, blood-thirsty Chupacabras. After the perilous adventure, their only wish is to cross the return threshold, La Frontera, safely, and finally get home to ask forgiveness from the one person they hope still loves them–their abandoned mother. But forgiveness is a double edged sword, and the sisters feel its sharpness the most when they get home and have to face the biggest challenge of all.
The book can be found here.